Al Rehab

Concentrated Perfume Oil by Al-Rehab Sandal Rose 3ml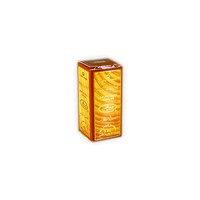 Sandal Rose by Al-Rehab is a cheerful, delicate fresh perfume.
A beautiful and elegant combination of rose and sandalwood fragrances provided by this perfume.
Recommendation: For men and women
High quality perfume oil by Al Rehab
Bottle with roller and label
Al-Rehab

Al-Rehab Perfumes is an known perfume manufacturer of high quality perfume oils, attar, sprays, eau de perfume and air fresheners. Al-Rehab was founded in 1975 in Jeddah, Saudi Arabia. Our store offers a wide range from Al-Rehab like perfume oil.